1084
Taking the Legendary 1073 Design to the Next Level.
While the 1084 builds on the same basic design of the world-famous 1073®, it offers a significantly different palette of frequency selections. The 1084 also features a "Q" switch, allowing the user to choose between two different Q types, either narrow or wide with respect to the parametric band.

Switchable Frequency High-Band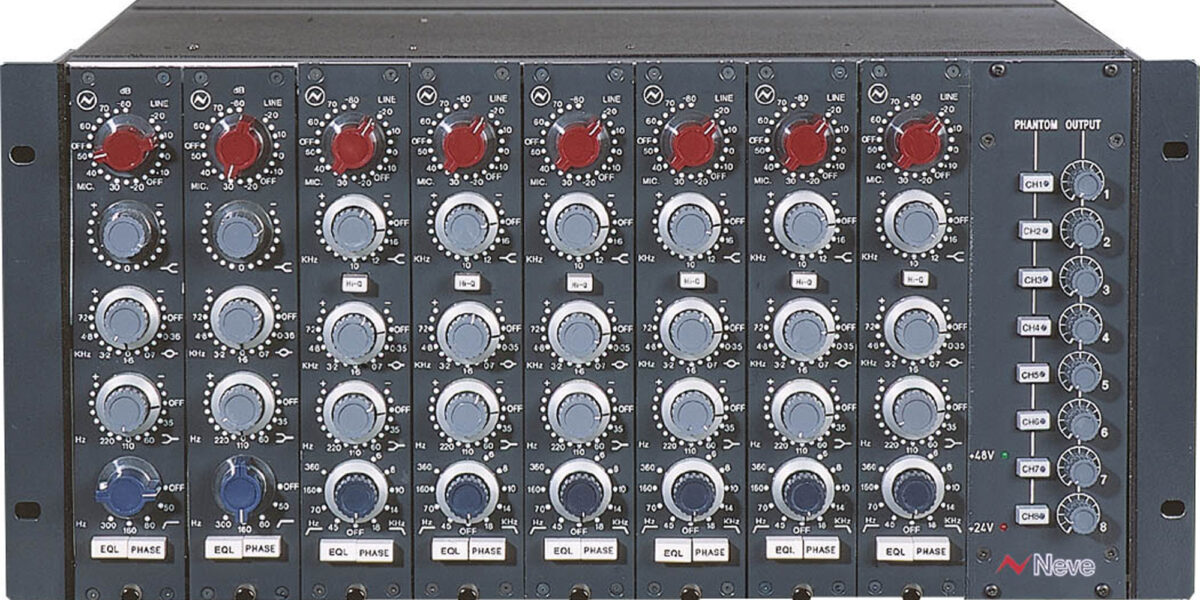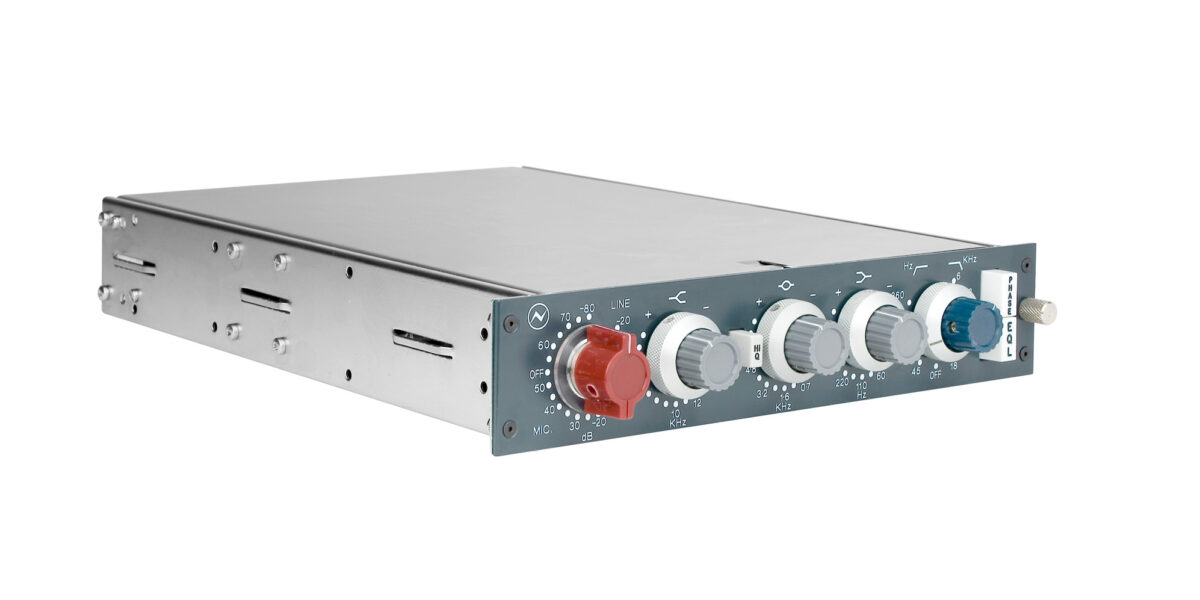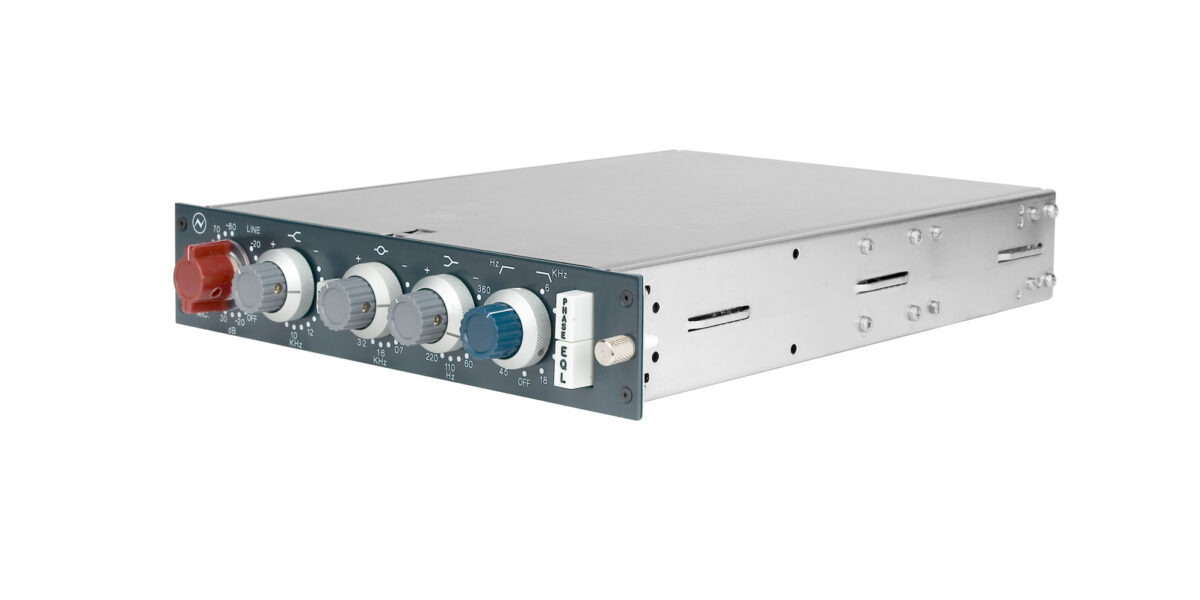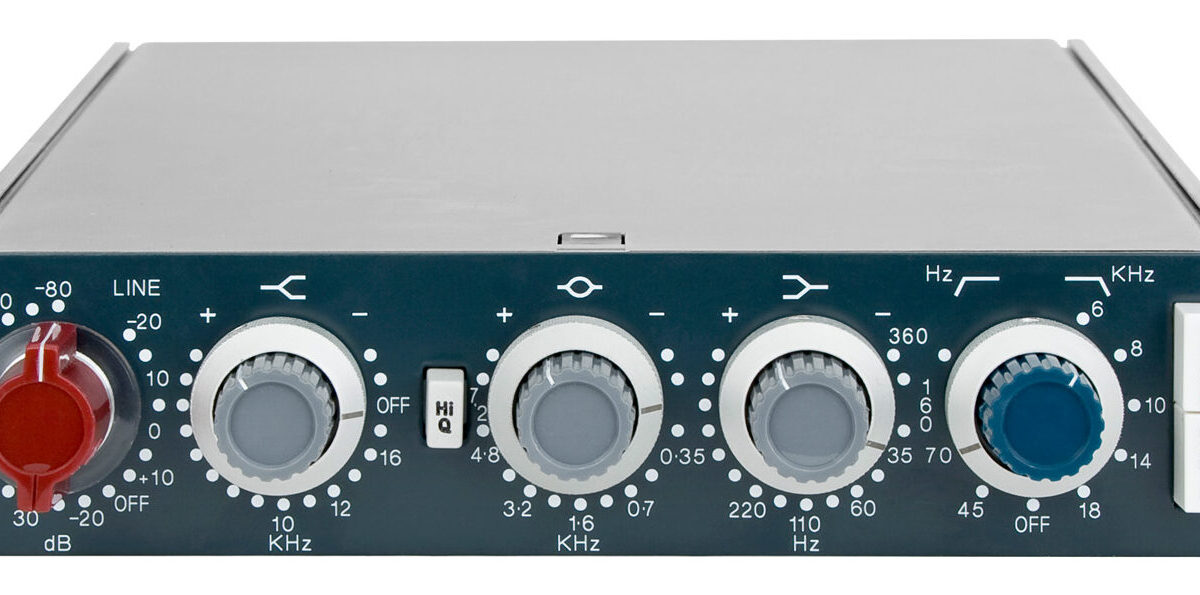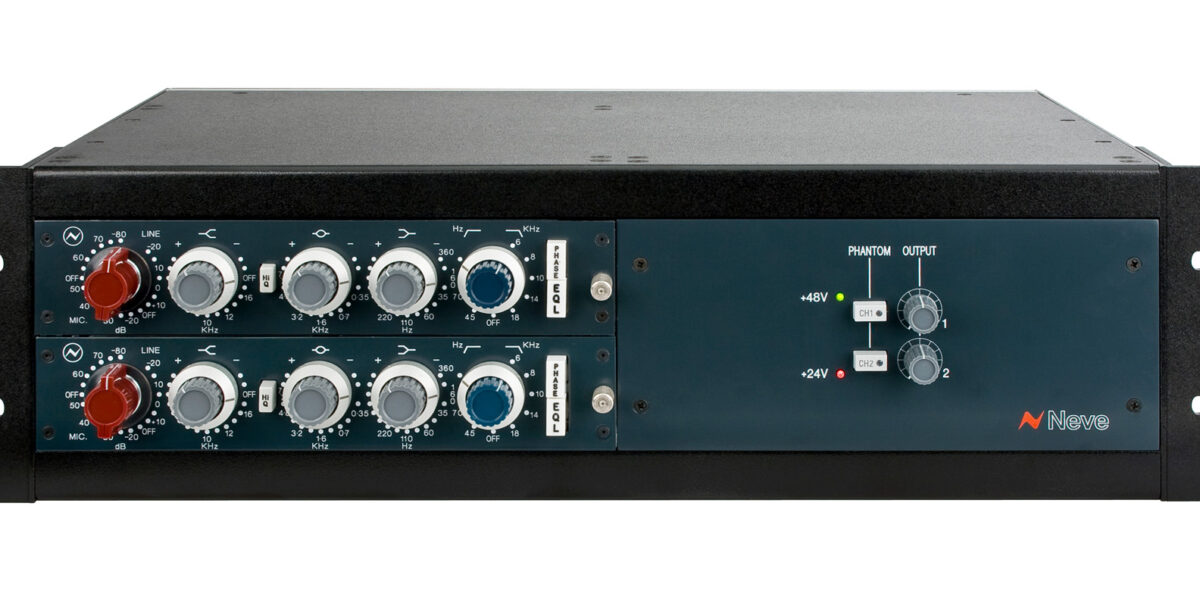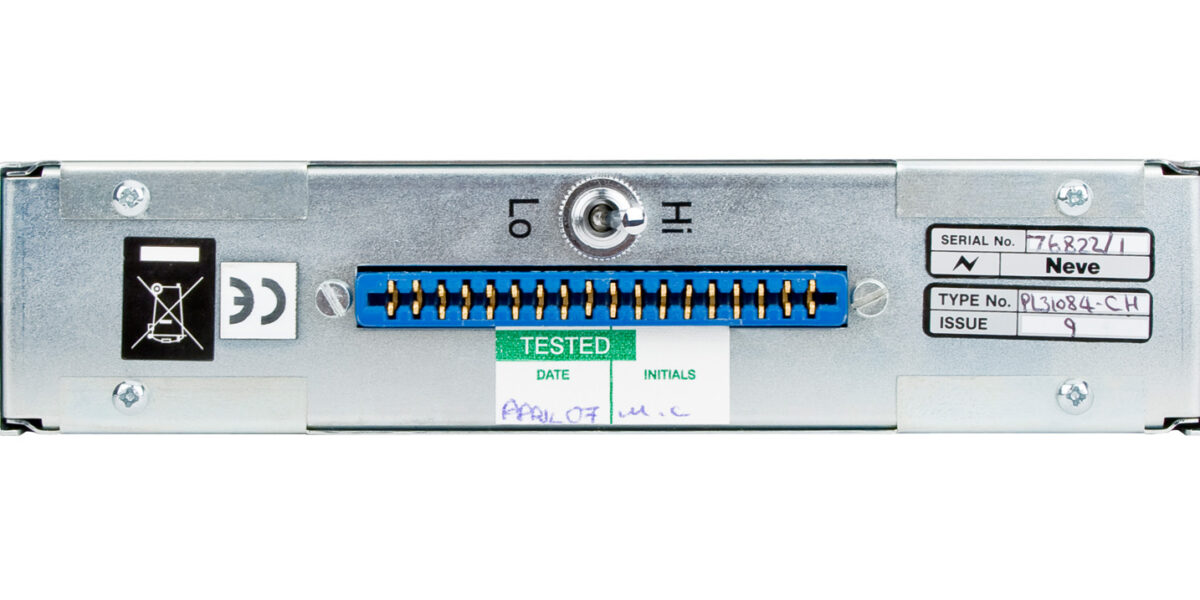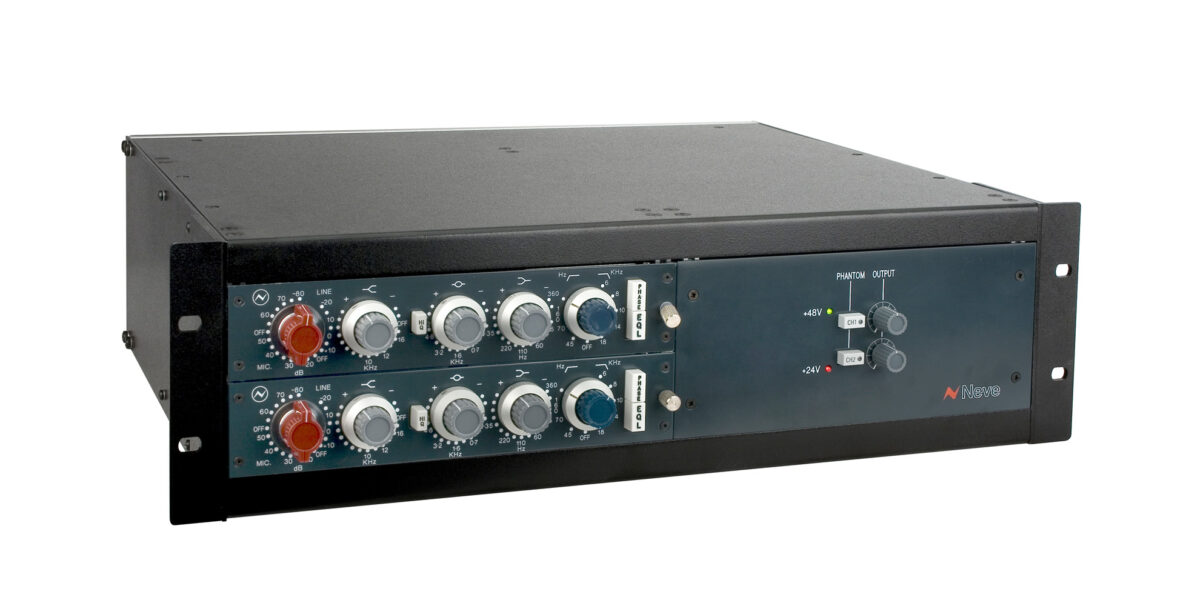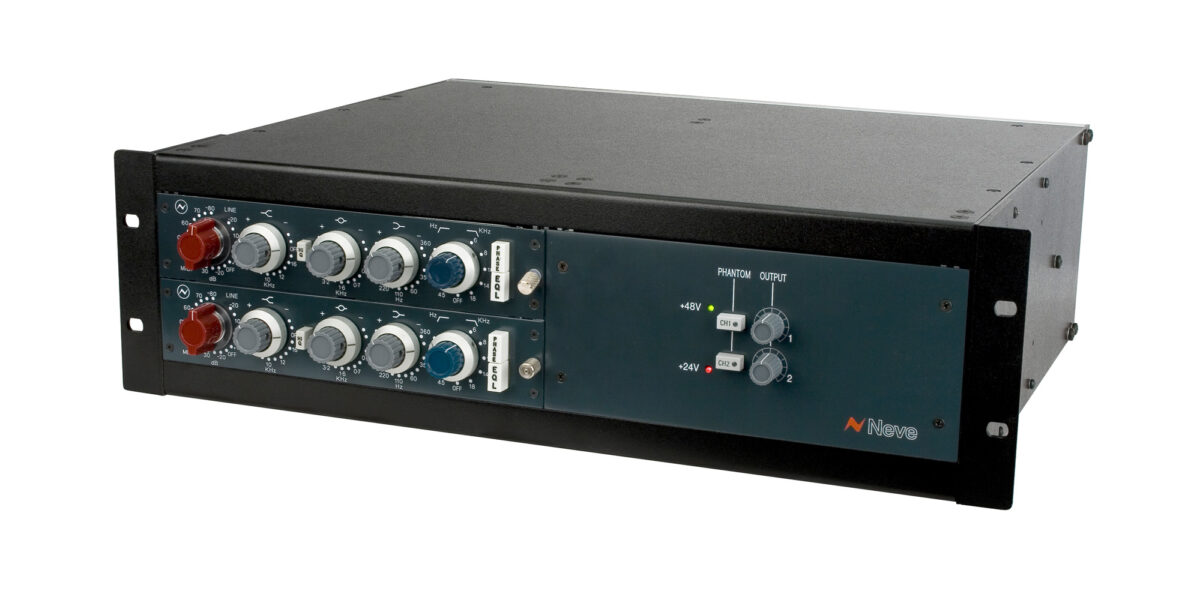 More Information and Support
General Specification
Classic transformer microphone preamp amp (Class A design)
Exclusive Neve® Marinair® transformers used on input and output stages
Hand-built and hand-wired to original 1970s design
Both inputs are transformer balanced and earth free
Preamp Specification
Microphone Input: Gain +80db to +20dB in 5dB steps.
Line Input: Input impedance 10k ohms, gain +20dB to -10dB in 5dB steps.
EQ Specification
High Frequency: Smooth +/-16dB selectable frequency shelving at 10 kHz, 12kHz, & 16kHz
Low Frequency: Smooth +/-16dB shelving with selectable frequencies of 35Hz, 60Hz, 110Hz & 220Hz
Mid Frequency: Smooth +/-12dB or +/-18dB peaking with switchable 'High Q', selectable centre frequencies of 0.36kHz, 0.7kHz, 1.6kHz, 3.2kHz, 4.8kHz & 7.2kHz.
High Pass Filter: 18dB per octave slope, switchable between 50Hz, 80Hz, 160Hz & 300Hz
Low Pass Filter: 18dB per octave slope, switchable between 6kHz, 8kHz, 10kHz & 18kHz
Audio Performance
Output: Maximum output is >+26dBu into 600Ω, transformer balanced and earth free
Distortion: Not more than 0.07% from 50Hz to 10kHz at +20dBu output (80kHz bandwidth) into 600Ω.
Freq Response: ±0.5dB 20Hz to 20kHz, -3dB at 40kHz. EQ Out.
Noise: -83dBu at all line gain settings (22Hz to 22kHz bandwidth)
EIN: Better than -125dBu @ 60dB gain.
Dimensions
Width: 45mm (1.8 inches)
Height: 222mm (8.75 inches)
Depth: 254mm (10 inches)
Approx. Weight: 2.5kg (5.5 pounds)
Any questions on the 1084?
Please fill out this contact form and we will get back to you as soon as possible.