1073 Classic
The only genuine 1073 is Neve
Launched in 1970, the 1073® is the first choice of leading producers and artists, delivering the unique Neve® sound on some of the most famous recordings of the past six decades. Although there have been numerous attempts to copy the 1073, ours are the only true modules on the market.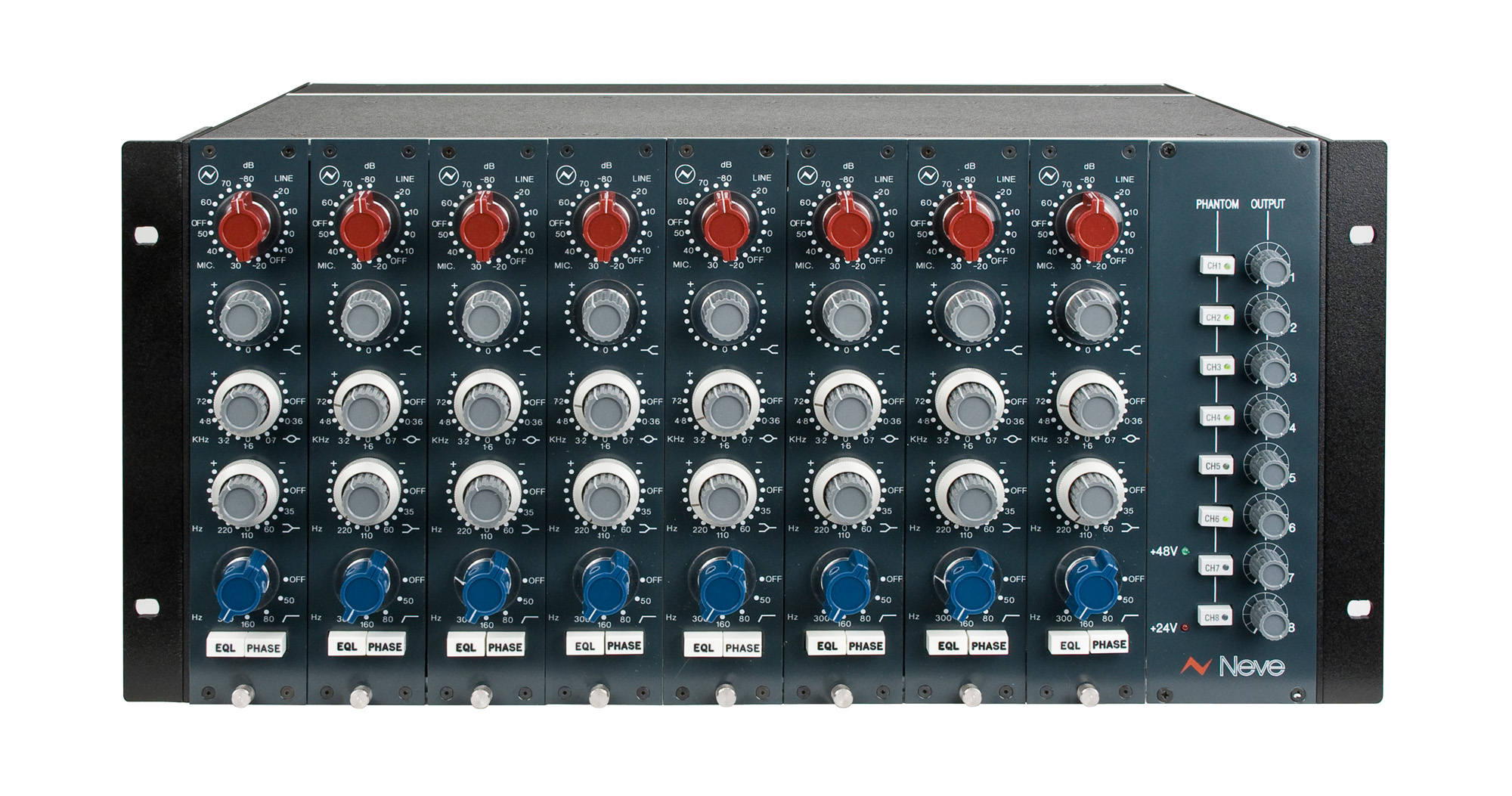 8-Module Vertical 5U Rack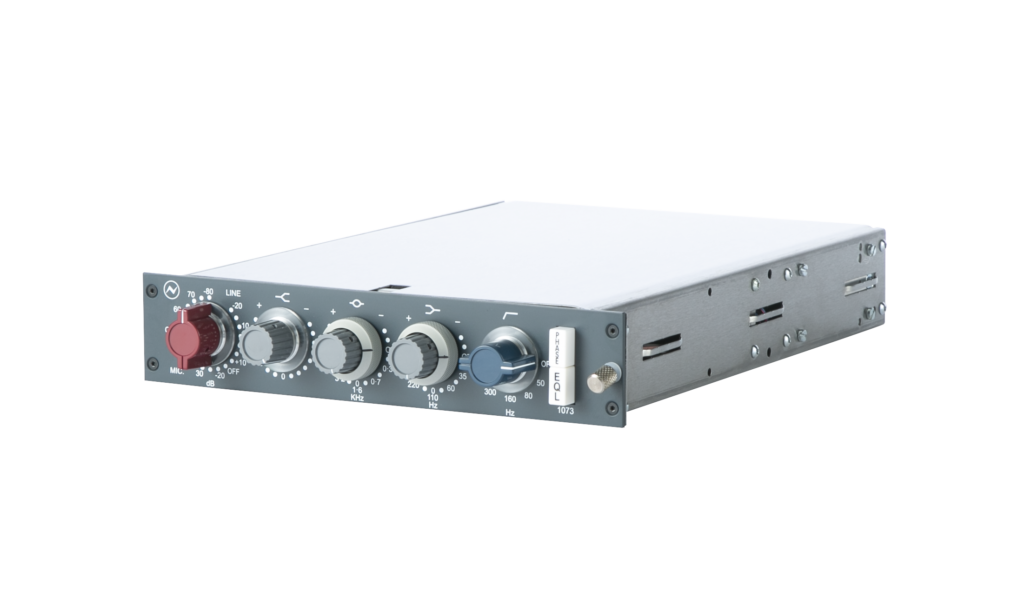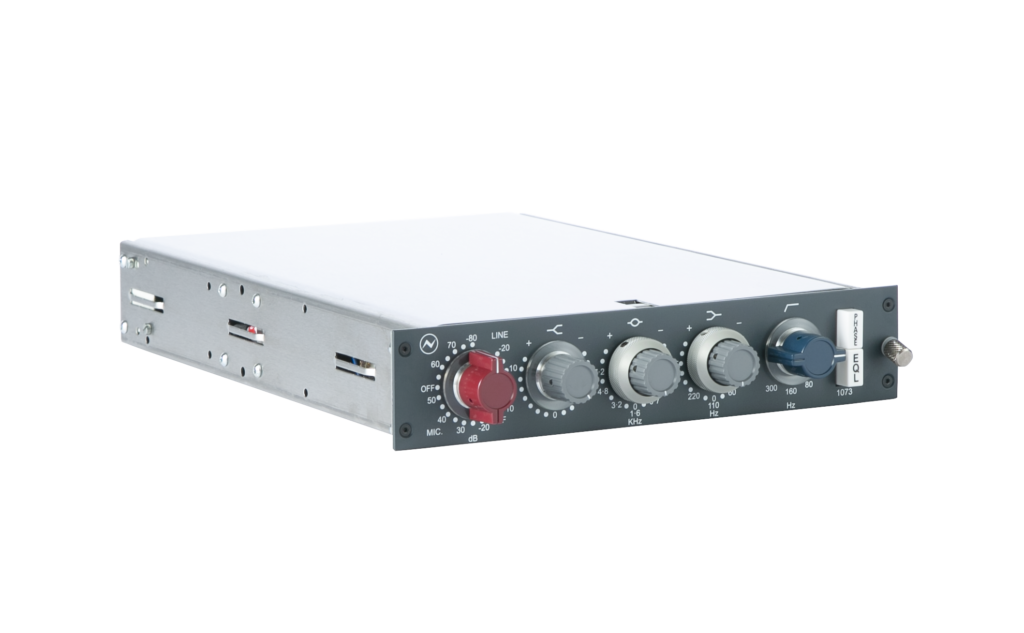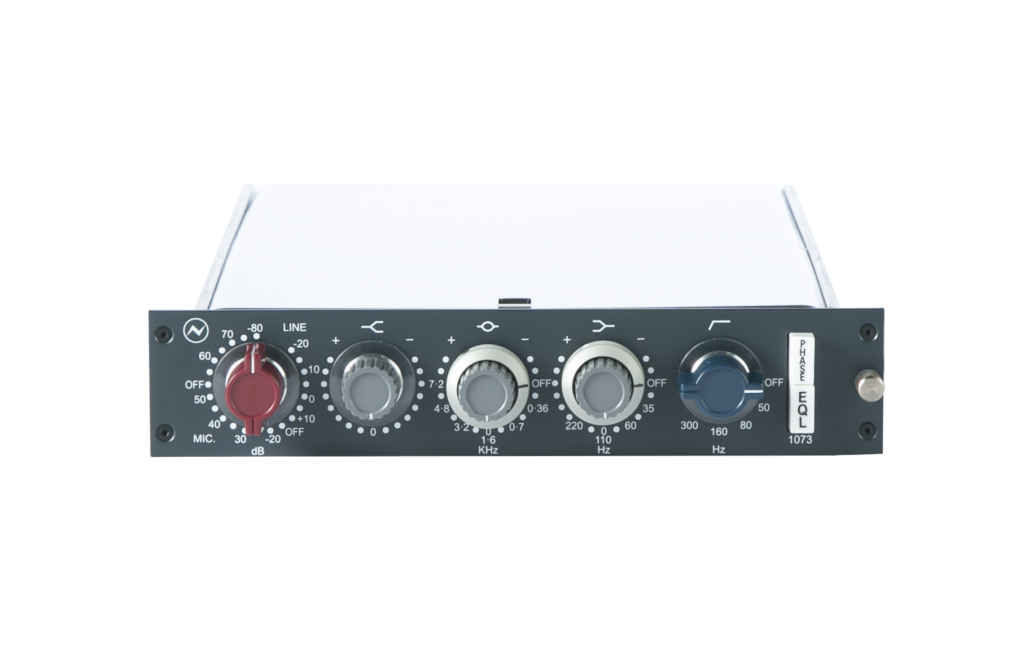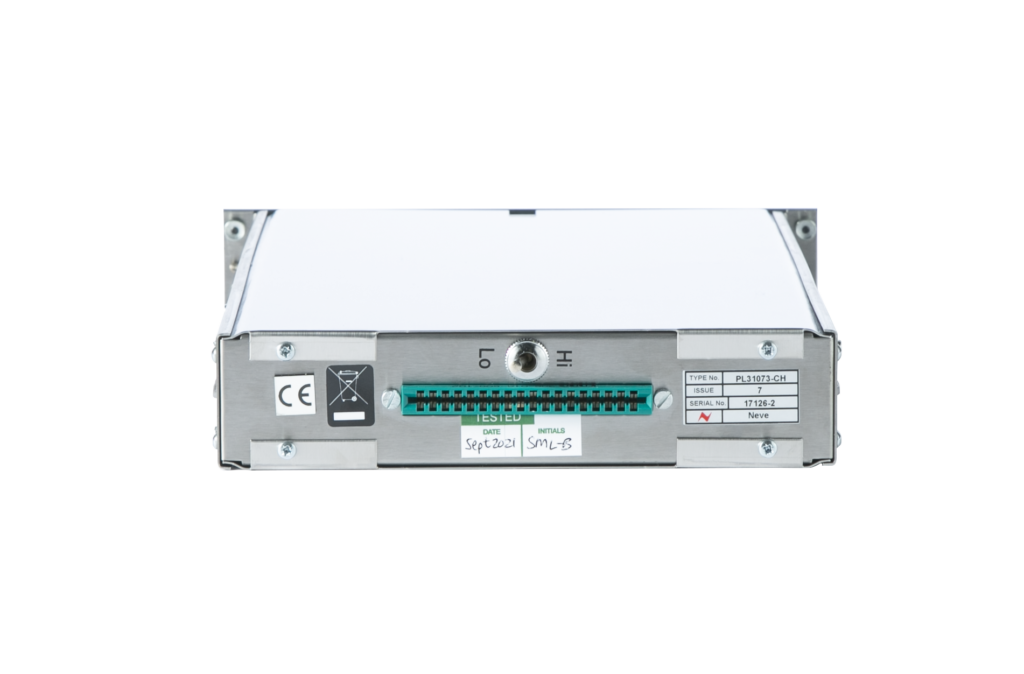 More Information and Support
The 1073 can be purchased as single or multiple units. Each 1073 module has been designed to perfectly retrofit into the 80 Series Neve Classic consoles as part of a channel strip or can be mounted in a custom rack. The available rack sizes are 3U (which accommodates 2 modules horizontally) or 5U (which accommodates 8 modules vertically)
General Specification
Classic transformer microphone preamp amp (Class A design)
Exclusive Neve® Marinair® transformers used on input and output stages
Hand-built and hand-wired to original 1970s design
Both inputs are transformer balanced and earth free
Preamp Specification
Microphone Input: Gain +80db to +20dB in 5dB steps.
Line Input: Input impedance 10k ohms, gain +20dB to -10dB in 5dB steps.
EQ Specification
High Frequency: Smooth +/-16dB fixed frequency shelving at 12kHz
Low Frequency: Smooth +/-16dB shelving with selectable frequencies of 35Hz, 60Hz, 110Hz & 220Hz
Mid Frequency: Smooth +/-18dB peaking, fixed 'Q' with selectable centre frequencies of 0.36kHz, 0.7kHz 1.6kHz, 3.2kHz, 4.8kHz & 7.2kHz
High Pass Filter: 18dB per octave slope, switchable between 50Hz, 80Hz, 160Hz & 300Hz
Audio Performance
Output: Maximum output is >+26dBu into 600Ω, transformer balanced and earth free
Distortion: Not more than 0.07% from 50Hz to 10kHz at +20dBu output (80kHz bandwidth) into 600Ω.
Freq Response: ±0.5dB 20Hz to 20kHz, -3dB at 40kHz. EQ Out.
Noise: -83dBu at all line gain settings (22Hz to 22kHz bandwidth)
EIN: Better than -125dBu @ 60dB gain.
Dimensions
Width: 45mm (1.8 inches)
Height: 222mm (8.75 inches)
Depth: 254mm (10 inches)
Approx. Weight: 2.5kg (5.5 pounds)
Any questions on the 1073?
Please fill out this contact form and we will get back to you as soon as possible.