1073N
The 1073® with a Modern Twist
Designed and built in England, the modern-day 1073N is the perfect choice for producers looking to access classic Neve® sound in a true-to-form 80-series module.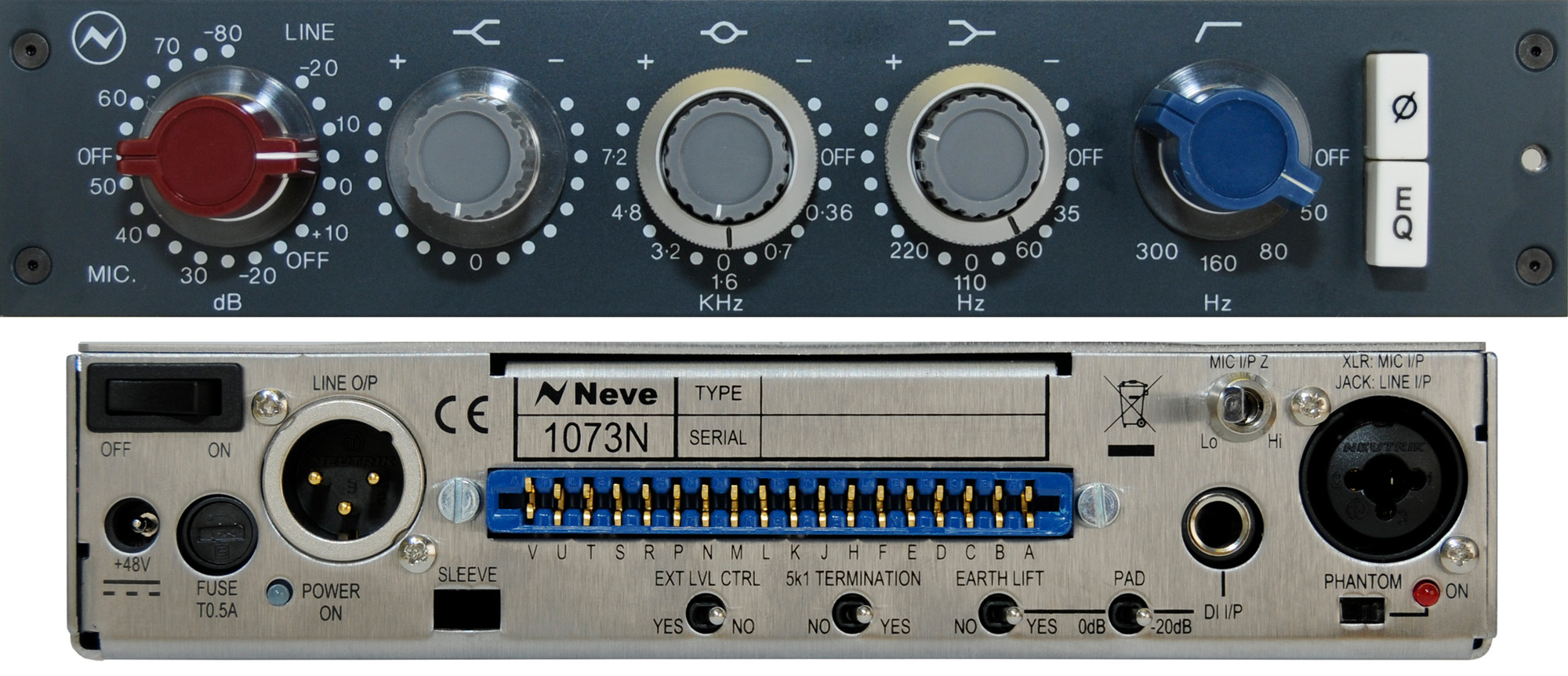 External PSU for Standalone Use
Gold-Plated 18-pin Module Connector
300ohm or 1.2Kohm Impedance
Standalone XLR/TRS Combi-Input
DI -20dB PAD & Earth Lift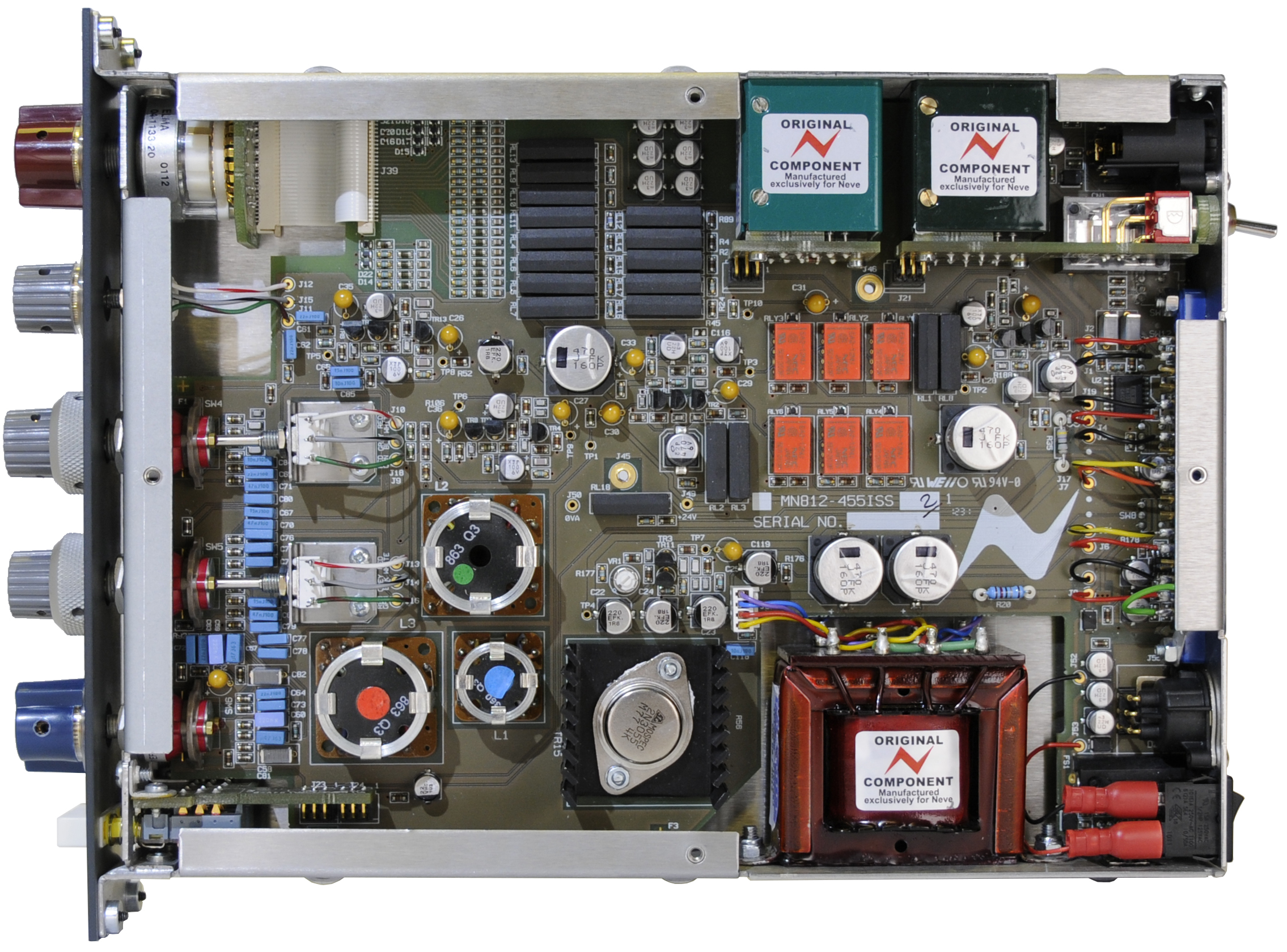 Click the logo below to read the independent product reviews


More Information and Support
General Specification
Classic transformer microphone preamp amp (Class A design) with integral DI input and Phantom Power.
Exclusive Neve®  Marinair™ transformers used on input and output stages.
3 EQ bands  & HP filter.
Can be used as a standalone module or inserted into a compatible rack or console.
Mic & Line inputs are transformer balanced and earth free.
Designed and built in England.
Power (Standalone) – 127mA ±10mA at 24V DC. Negative Earth
Preamp Specification
Microphone Input: Gain +80db to +20dB in 5dB steps.
Line Input: Input impedance 10k ohms, gain +20dB to -10dB in 5dB steps.
DI Input: Input impedance 10M Ohms (PAD off) / 10K Ohms (PAD on) Gain +80dB to +20dB in 5dB steps.
EQ Specification
High Frequency: Smooth +/-16dB fixed frequency shelving at 12kHz
Low Frequency: Smooth +/-16dB shelving with selectable frequencies of 35Hz, 60Hz, 110Hz & 220Hz
Mid Frequency: Smooth +/-18dB peaking, fi xed 'Q' with selectable centre frequencies of 0.36kHz, 0.7kHz 1.6kHz, 3.2kHz, 4.8kHz & 7.2kHz
High Pass Filter: 18dB per octave slope, switchable between 50Hz, 80Hz, 160Hz & 300Hz
Audio Performance
Output: Maximum output is >+26dBu into 600Ω.
Output is transformer balanced and earth free.
Distortion: Not more than 0.07% from 50Hz to 10kHz at +20dBu output.
(80kHz bandwidth) into 600Ω.
Freq Response: ±0.5dB 20Hz to 20kHz, -3dB at 40kHz. EQ Out.
Dimensions
Width: 450mm (1.8 inches)
Height: 222mm (8.75 inches)
Depth: 254mm (10 inches)
Approx. Weight: 2.5kg (5.5 pounds)
Any questions on the 1073N?
Please fill out this contact form and we will get back to you as soon as possible.