Thank You Day, Music for Dementia & Neve 88R
Since his dementia diagnosis in January, singing legend Tony Christie has re-recorded 'Thank You for Being a Friend' to support the Music for Dementia campaign for Thank You Day 2023 (Sunday 2 July).
The song will form the centrepiece of this year's Thank You Day celebrations, as Christie has been joined by a stellar lineup of singers, musicians and producers, including Sting, Nile Rodgers, Graham Gouldman, Glenn Tilbrook and Graeme Pleeth, many of whom have lost a family member to dementia.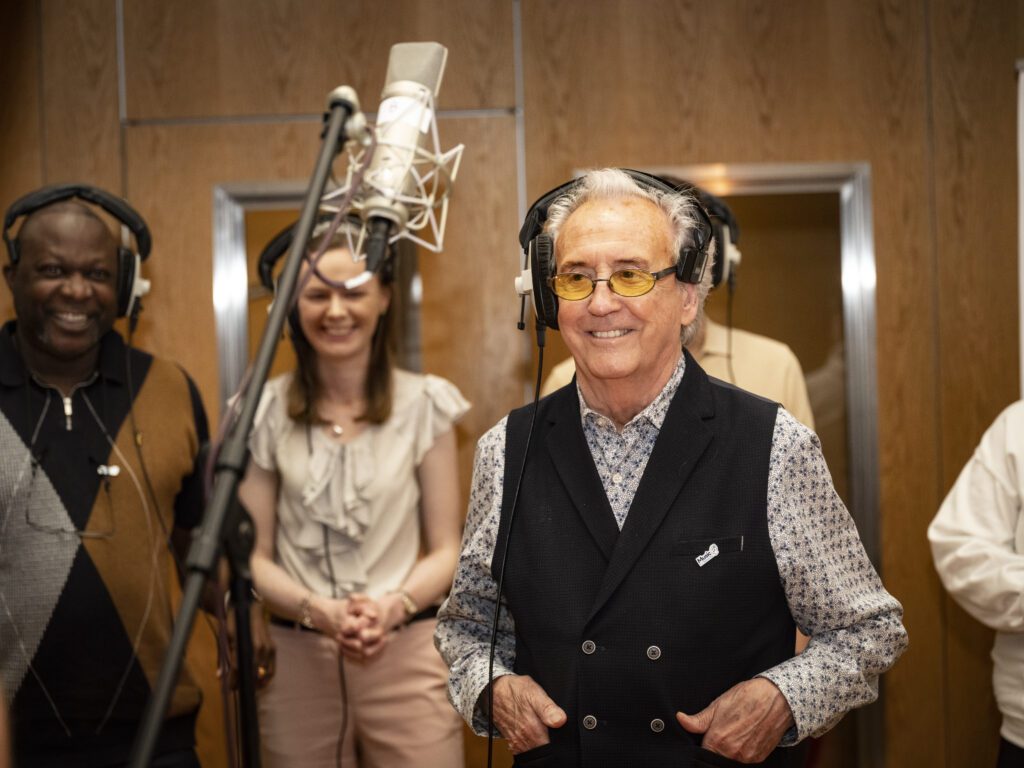 Music for Dementia is leading the Thank You Day 2023 music activities, and all proceeds from the single will go to The Power of Music Fund, being convened by the National Academy of Social Prescribing with £1 million of support from The Utley Foundation.
The song's recording took place at British Grove Studios which houses the Neve 88R, with tracking Engineer Olga Fitzroy.
Olga said: "This campaign means a lot to me personally as I lost both my parents-in-law to dementia, and it's amazing to see the difference that participating in music can make to people living with dementia."
This isn't the first time Olga has supported charity singles as she worked on Band Aid 20 at AIR Studios in 2006 and, more recently, 'What's Your Story' with the Dementia choir at Abbey Road Studios.
The Power of Music Fund has already distributed £100,000 this year to dementia choirs across the UK. Dementia choirs, care homes, carers groups, playlist support and music therapy organisations will benefit when round two of the fund launches in the autumn.
Five carers from around the UK were also invited to sing at the studio with Tony Christie. Theresa Poteratchi from Baron's Court, Katie Neal from Oxford, Zoe Antoniades from West London, Gez Ossai from Cheltenham and Graeme Sutherland from Glasgow can be heard on backing vocals, representing the community Thank You Day is focusing on.
Olga added: "I knew that the key to running it smoothly is to be set up for every eventuality and ready to change plans and adapt at the last minute. You never know how much time each artist has, so you need to move quickly.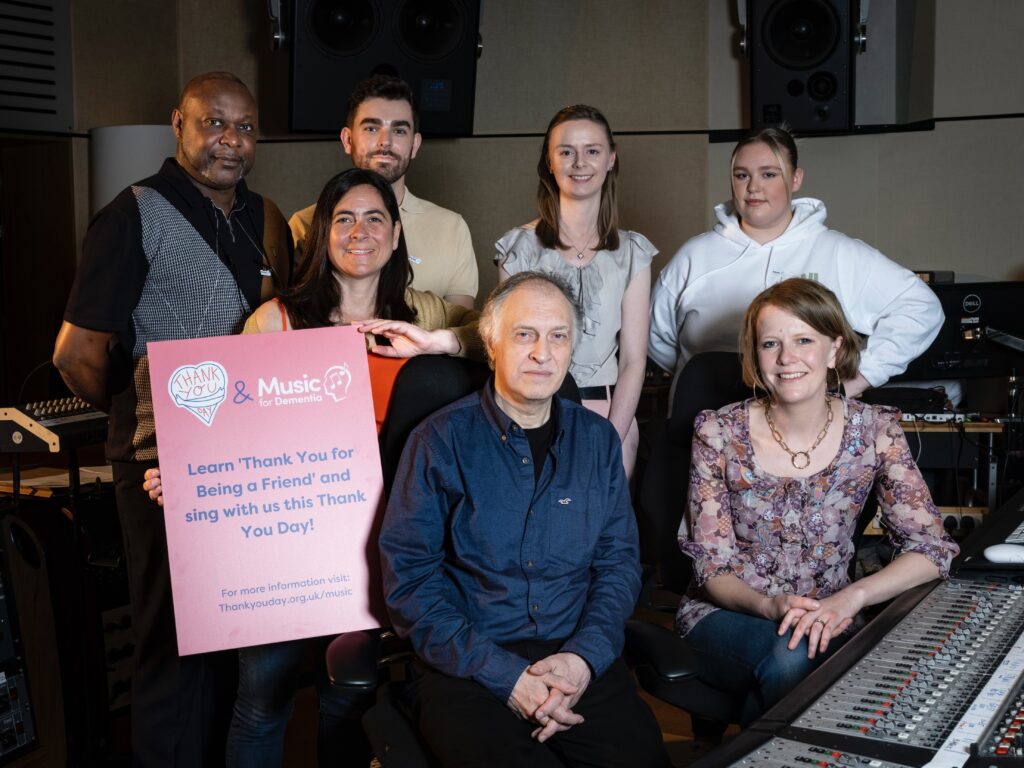 "This is much easier with a desk that has the flexibility of the 88R without compromising on quality and reliability. As soon as I knew we were in Studio 1 at British Grove, I knew we would be fine."
Tony Christie, who turned 80 in April of this year, was friends with Andrew Gold, who wrote and released Thank You for Being a Friend in 1978. It has been rerecorded with the blessing of the late Gold's wife, Leslie Ann Kogan.
Christie explained: "Performing, staying positive and trying not to let dementia affect my life really lifts me, so taking part in Thank You Day has been a privilege and a blessing; not just for me but for my whole family, including my wife Sue who's behind me every step of the way. Sue supports me rather than cares for me right now, but there are millions of unseen and unsung of carers doing their thing every day and this is our way of thanking them."
Sunday 2nd July is the UK's third annual Thank You Day, and almost half a million people are set to sing Thank You for Being a Friend at festivals, street parties, care homes, community choir performances and on social media.
Managing Director at Music for Dementia, Sarah Metcalfe said: "We are bowled over that Tony Christie has brought so many talented people together to sing the Thank You Day anthem and share the message that music can help people living with dementia. Sunday 2 July is going to be a real celebration, bringing communities together all over the UK. It's so catchy that I can't stop singing it!"
To register your interest or to simply find out more about Thank You Day and the wider ways you can get involved, visit: https://thankyouday.org.uk/music/
To find out more about the Neve 88R, please get in touch with the Neve team at info@ams-neve.com.