Iconic Performance at the Grammy Awards Mixed on the Neve 8424
Live Performance of Triple Grammy-Nominated "God Did" at the 65th Grammy Awards was Mixed by Kevin Teasley.
Music Director, Producer, Composer, and Mix Engineer Kevin Teasley mixed "God Did" at United Recording Studios, Studio K, using the Neve 8424.
Kevin Teasley works on music for live concerts, trailers, promos, and recording artists, as well as internal projects for his company, TONIC Music + Creative. He has worked with A-list recording artists such as Jennifer Lopez, Megan Thee Stallion, Rosalia, Britney Spears, J-Rock/Kendrick Lamar, Ciara, Usher, Tinashe, Kelly Clarkson, and many more.
He says, "it was an honour and a thrill to be a part of such a big performance and contribute my skills as a music mix engineer".
Kevin used his outstanding mixing skills and experience to ensure the performance sounded flawless for the television broadcast audience. His hybrid studio workflow and love for analogue resulted in mixing the six-artist song on the Neve 8424 and 8816.
"With both of these pieces of gear, I can get the beautiful sound of Neve analogue yet keep the speed and convenience of digital and hybrid workflow with Pro Tools".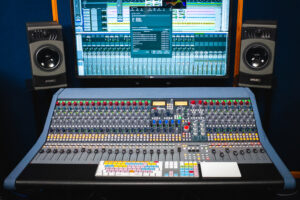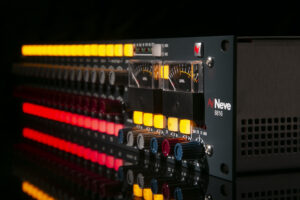 The challenge for this live performance was ensuring it sounded impeccable for the television broadcast audience. The performance featured six legendary artists – DJ Khaled, Jay-Z, Lil Wayne, Rick Ross, John Legend, and Fridayy. It was essential to making sure that each artist's vocals and instrumentals were balanced and clear.
He adds, "the Neve 8424 and 8816 are such an integral part of my workflow and sound that it has become a signature of my sound".
Utilising his mixing skills on the Neve 8424 and 8816, the final mix for the liver performance at the Crypto.com arena stage was a huge success leaving the audience with a memorable performance.
For more information about the Neve 8424 and 8816, please get in touch with the AMS Neve team at info@ams-neve.com