Michal Pajdiak's Elevates Prague Studio with Neve 8424
Michal brings New Life to his Unique Studio with the Neve 8424 Console
Michal Pajdiak is a multi-talented Sound Engineer, Music Producer and Re-recording Mixer, Music Composer based in Prague, Czech Republic. Within his unique private studio, Michal has two separate spaces used for recording and mixing. The centre of the studio is equipped with the Neve 8424 console, designed to fit the needs of modern hybrid studios.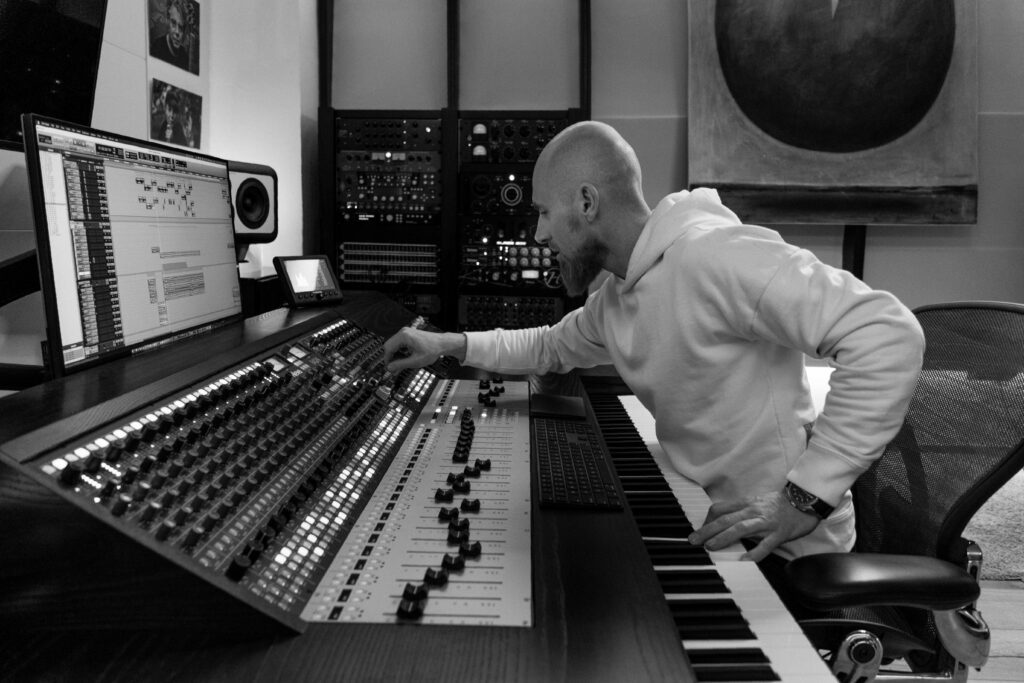 His passion for music production has led him to compose music for TV adverts and films and provide sound post-production services, including sound design, AVO recording, foleys and final mix/master presentation as well as music production and mastering.
Michal has faced some challenges with his music clients, as they require changes to be made quickly and with precision.
That's when Michal decided to upgrade his studio with the Neve 8424. Using analogue outboards, parallel compression, and cues, he was able to create a setup for recording online sessions, mixing, and mastering with ease.
He says:
"First of all, I love my 8424 console; it's just made for me and has everything I need. It's very flexible for the different kinds of work I do.
"I love the mastering section because I can set up each channel strip the way I need it… It's just great."
Before the 8424 console was installed, Michal was using a Shadow Hills Equinox for analogue summing. After his experience with re-recording mixing on Neve consoles at Soundsquare, he identified missing features and functionalities.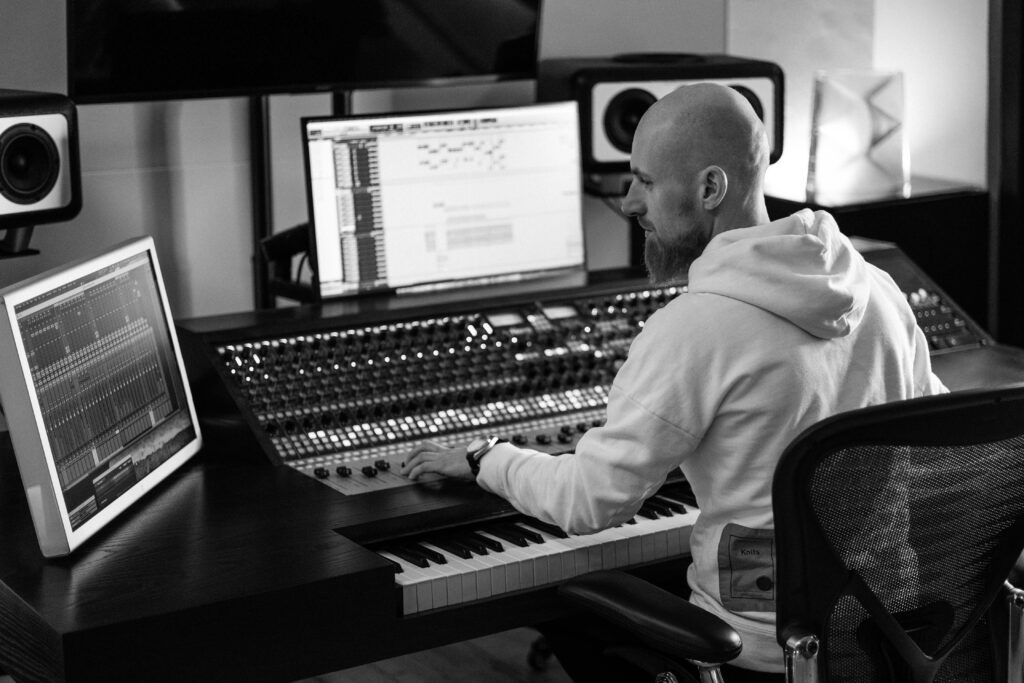 He adds:
"I love that it's true analogue. No matter what software I use, I can still make a setup for recording online sessions, mixing and mastering."
With the 8424 console, he found that he could quickly apply changes that his online clients requested.
Michal says: "This console makes my life much easier, especially when working with clients – it means I can do what they need so easily."
Amongst many of the projects Michal is working on, he has finished several album mixes using the 8424 Active Faders feature. He was also one of the first to use the 8424 console with the motorised fader upgrade.
Michal adds:
"I'm very excited every day to use my motorised faders. There's no need for any other controller.
"I compose and mix in the analogue domain and I am truly happy to work on the Neve 8424."
Michal promotes the fact that his studio has been elevated to new heights with the 8424, providing his clients with the best possible service.
For more information about the Neve 8424 console, please get in touch with the AMS Neve team at info@ams-neve.com.