The prolific musician, producer, and fervent Neve 8014 user, Michael Marquart sat down with us to recount the interweaving journey of his career, his love for the 8014, and the inspirations behind his latest project – Short St., an album that fantastically achieves a combination of cutting-edge Dolby Atmos technology with a nostalgic treatment of the past.
Hey Michael! We're thrilled to discuss your journey and the role of Neve 8014 in shaping your music. Could you start by telling us about your initial days in the music scene?
It's my pleasure. I started playing drums at age five and started playing bands at 14. I was playing in bars where I had to sneak in the back through the loading doors! That started my journey. I went from band to band until I went to college as a music major. I lasted one year, then joined a band that played all original music. "Diogenes," a prog band that played 15-minute songs. Then, eventually, I found myself gravitating towards the production side of things.
So you've seen both sides of the studio glass. Can you share some insights about your transition from a musician to a producer?
When we would go into the studio, no one cared about how things were recorded and they were mainly concerned about their tracks, so I became the spokesman for the band when it came to recording. Eventually, I got tired of playing one-night stands with fans only concerned about the 'hang' and being at the hip place. If you asked them the next day, they wouldn't even know the band name they just saw. I wanted my music to last longer than a 90-minute set, so I went all in on making records.
The music industry has evolved significantly over the years. How has the Neve 8014 console influenced your sound throughout your career?
We couldn't afford a studio with a Neve console in the early days. As the bands improved and we started making more money, we could finally afford to record on a Neve. I understood immediately why these studios were more expensive. The sound of the 1073 and 31102's was the sound I had been looking for. When I had enough money, I wanted an 8014 and searched high and low. I found a frame in England and went about loading it up. I have 1100's 1066, 1084's and 10-1073's. I put in a pair of 2254/a's and 2254/e's. I even kept the 1/4" patch bay. Everything I record goes through my Neve's.

We're eager to hear more about your new album, Short St. Can you share the inspirations behind this album?
Absolutely. Short St. is the story of my early life in a small town in Wisconsin. And it's named after the street I grew up on. All of the songs tell the story of a particular moment in time. I mean, we all have our own story to tell and every story is unique. This is just my story.
As someone with an extensive background, what advice would you give to budding artists venturing into music production?
Experience is the best teacher. Try everything, and don't worry about following the rules. I think it's almost better if you don't know the rules. Follow your own path. Don't worry about what the current fads are. Remember, your music lasts forever.
How do you utilise the console to bring your creative visions to life when working on a project?
My creative juices start flowing way before I start recording them. When it's time to start tracking, I know how great it's going to sound because it's going through my 8014. It all just comes out of my head, so I hope folks take a listen and enjoy the album.
Before we wrap up, could you tell us which feature of the Neve 8014 you couldn't do without?
That's a toughie. Everything goes through a 1073 but I love my 2254 on guitar. The fact that Bob Clearmountain has told me how good the tracks sound is good enough for me.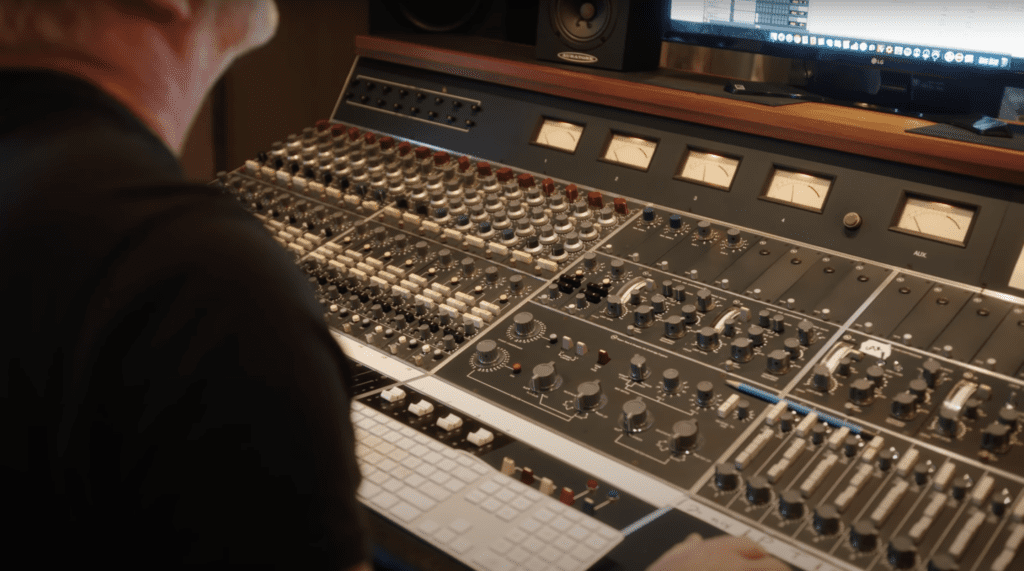 Intertwined with the legendary Neve 8014, Michael Marquart's journey is a testimony to the magic that unfolds when passion meets perfection. Don't miss the chance to journey down Short St. with Michael, available on streaming platforms and ImmersiveAudioAlbum.com in full Dolby Atmos download.