Arch Audio Dramatically Increases Bookings after Installing a Neve
To mark its transition from a private to a commercial recording facility, Arch Audio Recording Studio in Tennessee, USA, upgraded its control room by installing a 32 channel Neve Genesys Black console – a move that increased studio bookings by 45% in just a few months.
"We are based in Chattanooga and there's no studio in the region that can provide the Neve quality without driving to Atlanta or Nashville," says studio owner Mark Hutchinson. "It's made a significant difference, not only to our business but also to the local music scene."
Mark chose a Genesys Black console because it accommodates today's hybrid workflows by giving customers the benefit of both high-quality analogue and digital technology.
"When I decided to open the studio to the public, I knew we needed to upgrade to a professional console," he explains.
"Having run a studio in the Nashville area, I knew Neve was an industry name and maker of the best consoles in the world. The Genesys Black is the ideal hybrid board because it provides true analogue 1073 preamps, compression, and EQs, all of which are digitally controlled. The analogue components are intuitively designed, allowing changes to be made through touch on the centre-mounted computer screen, knobs on the console, or via a plugin. To have a simple plugin on each channel in ProTools that controls the analog tools is incredible. Whether tracking, using them as a mix buss, or in mix down, the workflow is fabulous."
Based in Chattanooga, Arch Audio was originally established as a private, professional-grade studio where Mark, a songwriter and audio engineer, could record music for himself and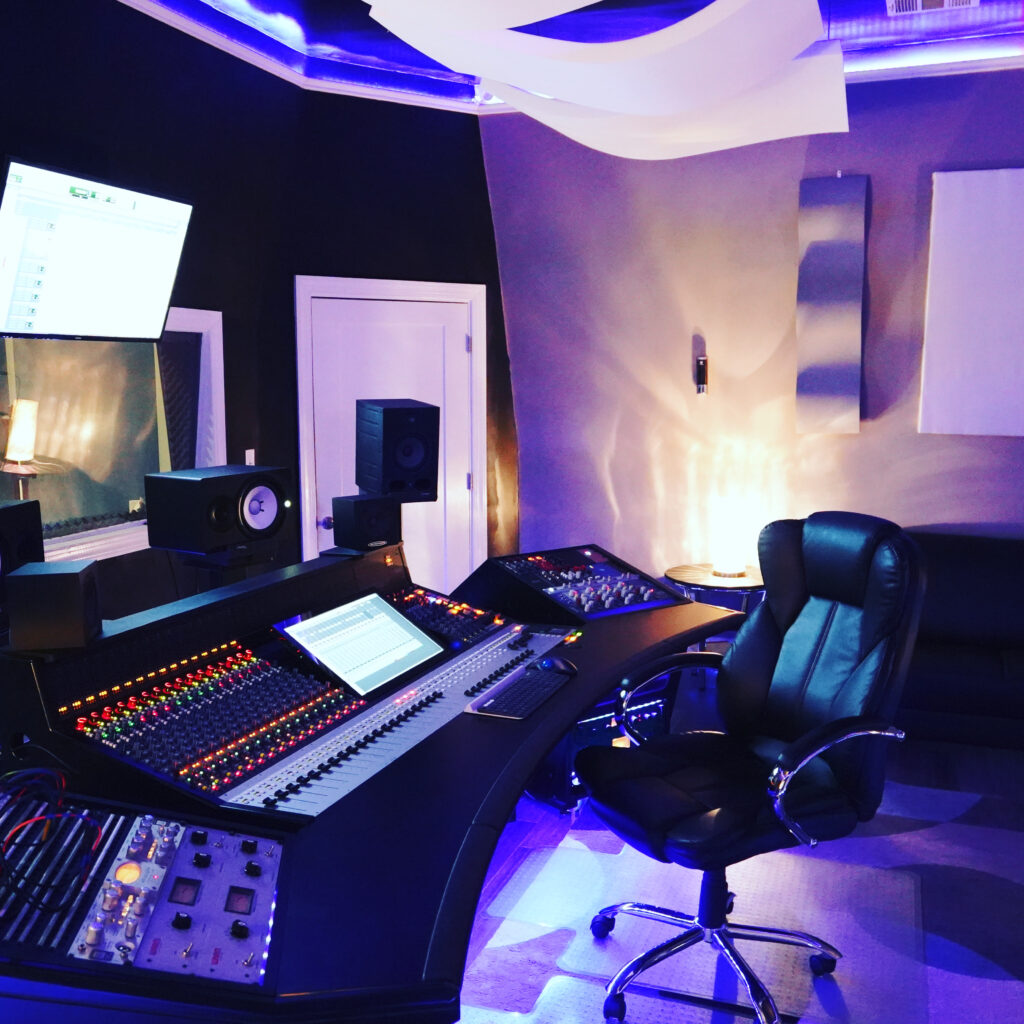 his friends. His own interest in audio began when he was very young – as a child, he created music as a way of coping with a difficult family situation, and by the time he was a teenager he had started his own band.
"I was always the one that owned the sound equipment, and as a result learned the old fashion way how to build sound systems and engineer," he says. This eventually led to him setting up Legacy Productions, a concert production company that provided staging, lighting, and sound services for major label concerts and music festivals. He also built his first recording studio in 1999 and went on to set up three more as work took him to different US cities.
As a commercial facility, Arch Audio caters for the many different genres that make up Chattanooga's vibrant music scene, but it is particularly well suited to record bands, small orchestras, and choirs.
"Tracking Room A houses a Yamaha C7 grand piano, while Tracking B houses a Hammond B3 organ and Rhodes Piano," Mark explains. "When we installed the Neve, we worked with Pro Audio Design and their team built it into a Sterling custom desk with wings and racks. They also floated the floors in the control room using ISO rafts, raising it by 3.5 inches, which successfully isolated the frequencies from travelling to other rooms in the studio."
Mark adds that the Genesys Black is now the heartbeat and soul of Arch Audio and is very popular with engineering staff and clients. Prior to installing the desk, projects undertaken at Arch Audio were exclusively in the box, but now most engineers are using the desk's analogue channels for mix busses.
"Staff love the analogue preamps, compression, EQ and digital recall, while clients have been impressed by the console at every level," Mark says. "It has a special way of "glueing" music together, allowing Arch Audio to provide "radio-ready" projects. The workflow provides a number of options to work in the box, out of the box, or in a hybrid fashion. Personally, I prefer using the analogue gear during tracking and mixing. Plugins are good, but there's nothing like the real thing. Fantastic!"
Arch Audio's client list includes renowned worship artist Eddie James; Rock & Roll Hall of Fame member Willie Kitchens and various rap artists signed to Sony Global. Recent projects from Arch Audio's own record label Parabolic Records include a collaboration between country singer, Brooks Timmons, and rapper/songwriter Cowboy Troy, a member of the Muzik Mafia and the father of country rap in the U.S. This project is being produced by Mr Beatz who has worked with artists such as Lil Wayne, Mack Mane, Brisco and Birdman.
For information about the Neve Genesys Black console, please get in touch with the AMS Neve team at info@ams-neve.com