Home Comforts Bring Mike Smith Great Success
Record producer Mike Smith creates popular songs that have sold more than five million units and been streamed more than two billion times in his home studio.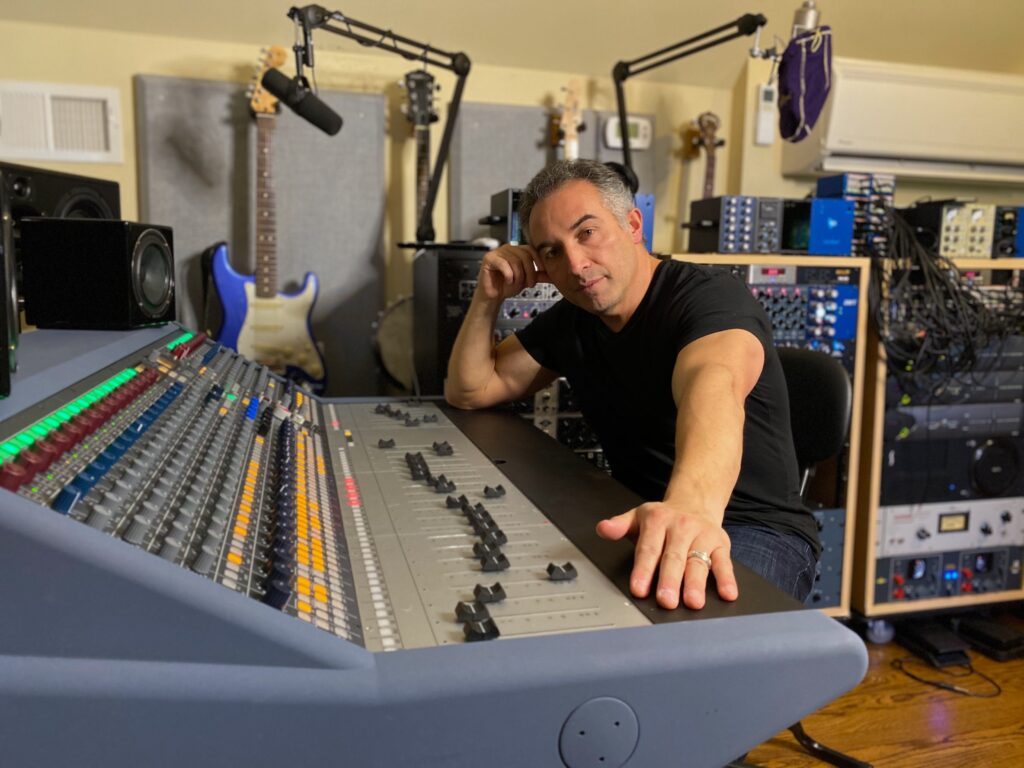 The music industry whizz has spent years creating the perfect home set-up for collaborations with some of the biggest artists, including Snoop Dogg, and boasts a professional studio-quality array at his home, in Charlotte, North Carolina. He has also just added a Neve BCM10/2 console to his already impressive set-up, which contains a great mix of analogue and digital tech to maximise hybrid workflow.
Mike has worked with household names like DJ Khaled and RZA, and his newest track, a collaboration between Snoop Dogg and Billy Ray Cyrus called 'A Hard Working Man' was picked up for NFL Primetime Thursday Night Football – one of the most watched US shows.
"Working with Snoop and Billy Ray is phenomenal. It's a real dream come true. I originally released 'A Hard Working Man' in February 2020, and it hit number 25 on the Billboard Rock Charts – a week before the world shut down for COVID. So after that, nobody wanted to talk about a hard working man any more. So it sat for a couple of years. Then all of a sudden, I got a call from the Avila Brothers, well-known music producers I've worked with a bunch and they said "we want to remix the song and pull in Snoop and Billy Ray" and I was like, 'yeah, of course, that would be phenomenal'. It all really snowballed from there."
Mike makes all his music at his home studio, where he has built up an impressive collection of recording and mixing equipment, including four Neve 1073 Classic and a 1073DPX preamps, as well as a Neve 2254 E and the Neve 2264ALB compressors. In the studio, built above his garage, Mike uses the Neve 8816 for his summing mixer, which completes the coveted 'Neve Sound' that he wants on all his tracks.
He says "it's a real dream set-up for me. I wanted to have the absolute best set-up I could, so Neve was the obvious choice for fitting out my studio.
"The Neve Sound is depth, warmth and breadth – it's something that I want to put on every track. It's a level of comfort that you don't get with other equipment. It is personal to everyone and to me, it has three different aspects – Neve brings real weight to a song. Running through Neve gear gives the sound real, solid weight. It's the difference between a good recording and a world class recording.
"And the clarity is on another level – especially when the sound runs through the transformers. You get that immediate clarity which is so difficult to replicate with any other hardware. It's the big weight at the bottom of the song and then all of a sudden, the vocals sound crystal clear, because of the saturation and distortion and Neve equipment is also so kind to producers, because it can obscure errors and makes you sound like a much better engineer and producer."
Mike started in the industry around 2013, after a successful career in IT and business, but has played the guitar since he was four. He reflects "after picking up a guitar at the age of four, I've been massively interested in music. I taught myself bass and piano and kept up with music as a hobby until about ten years ago when I decided to give music a go for real. I had a couple of chains of medical practices in the early 2000s. And when I sold them, I went headlong into music, and then it just snowballed from there, really. I'm a rock guy at heart, but I ended up writing for all these hip hop guys, so it was kind of funny, but they all love the hooks that I write."
He also appreciates that most people could only dream of having his home recording set-up, but says that for him, the investment in his home studio is far better than working from a professional studio. "For me, it's all about the workflow. I do my best work at home when I'm in my comfort zone and have complete control over everything. That's why I built my studio at home – there is nowhere else I'd rather work from. If I could have anyone in my studio, it would have to be Keith Richards, Mick Jagger, or Jimmy Page. I'd love to have any of the iconic guitar players in my studio – just to jam with them, would be incredible. And I have all the right equipment to make great recordings."
For more information about Neve products, please get in touch with the AMS Neve team at info@ams-neve.com