The Sound of Success with MPG Rising Star
Named as the Rising Star at the Music Producer Guild Awards 2022, Recording Engineer Matt Taylor discusses his musical journey and love of Neve. After graduating from the prestigious Liverpool Institute of Performing Arts (LIPA) just three years ago with a degree in Sound Technology, Matt has gone from strength to strength.
The producer, who is based at ARC Studios in Eynsham, Oxon., has worked on a host of projects for big names like Ninebarrow alongside noted audio engineers including Rich Costey and Troy Miller. Matt also co-engineered Frank Turner's album FTHC, which topped the charts when it was released last February, and credits that success to his recording equipment.
He said: "When recording Frank's amazing voice, we had a Townsend L22 mic going into two Neve 1073LB preamps.
"The Neve sound is versatile, clean, larger than life, reliable, sublime, compelling, and just amazing.
"There is something in the way the transformers of a Neve preamp clip the transients in such a musical way, that it is just so tantalising, and even addictive. Neve equipment always adds magic to a song, it's something you just can't quite put your finger on, but it always works so well."
Designed and manufactured in England, the 1073LB uses the same architecture as the original 1073 preamplifier, conveniently packed into a single 500 series module.
The guitars featured throughout FTHC, Frank's ninth studio album, also went through Neve 1081s. Designed in 1972, the 1081 classic was originally conceived as a combined mic/line preamp and equaliser section for the Neve modular consoles.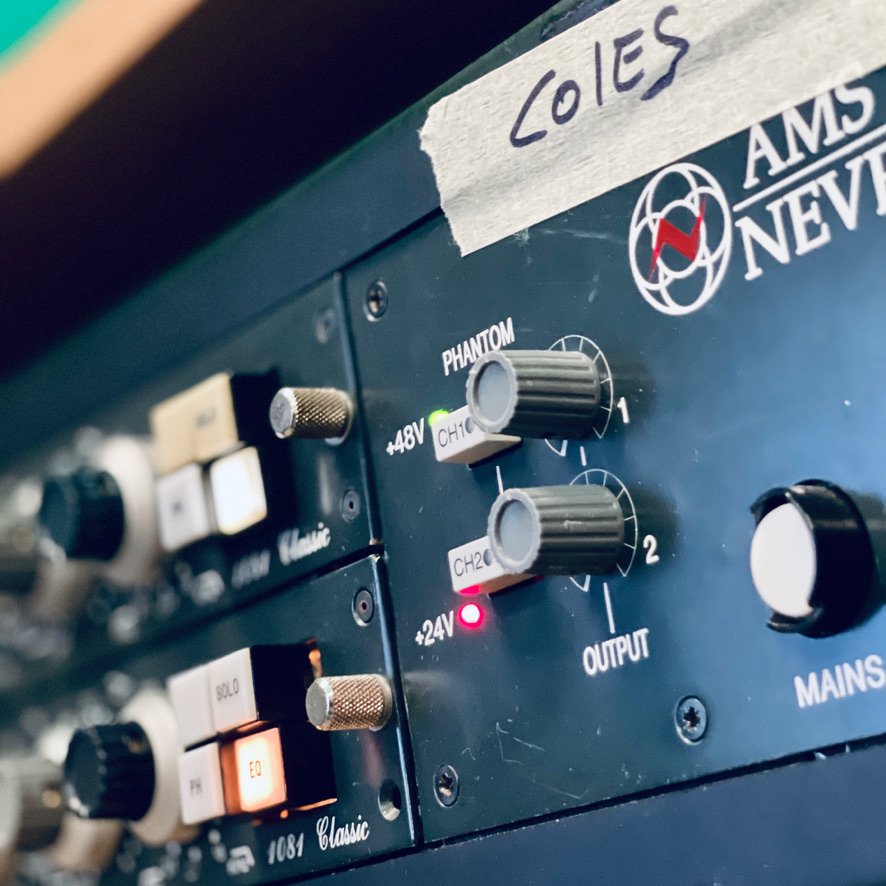 Matt added: "We had a set-up where we split the feed of the guitar into three separate amps in the live room and summed them all together through the 1081 unit.
"That iconic EQ sound was a real chef's kiss. Within every industry, a particular name becomes synonymous with innovation, quality, and excellence, and when I think of professional audio equipment, I think of Neve.
"It is a rite of passage for every aspiring engineer and producer to use a piece of Neve equipment. It's a benchmark of a shift from hobby to professional, and I remember my first time as clear as if it was yesterday."
ARC Studios houses the Neve 1073LB and 1081 Classic, which Matt took full advantage of while recording Ninebarrow's award-winning folk album A Pocket Full of Acorns.
He said: "Neve consoles provided a warm and succulent bottom end, sprinkled with saturation, as you would expect. Where it really came into its own was how it tamed the transients of the double bass in such a musical way.
"It's always the Neve for that lovely tickle of low-end saturation. However, right now, I'm really into using them as a super aggressive DI distortion for guitars. Opening these preamps just projects so much energy into the recordings, they feel larger than life."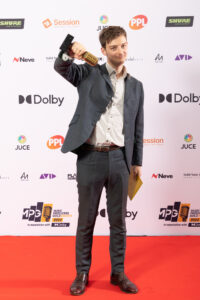 Matt was over the moon when he was named 'Rising Star' at the MPG Awards in June, as the event was held on a special anniversary for him.
He said: "My interest in music production began at school, but because I was in the care system, I did not have many opportunities to pursue my dreams when I was younger. This year's MPG Awards were held on the tenth anniversary of me leaving the social care system, so the award was doubly special to me.
"To be recognised in this way by my industry is surreal and an honour.
"This is a brutal industry for a care leaver, where having no family or financial support makes it nearly impossible, but I hope that my success will now begin to shift the tides so more people like me can survive and thrive in recording. I may be the first care leaver to win an MPG Award, but I'm going to make sure that I'm not the last."
He had also been supporting the MPG by creating newsletters for members during the pandemic, which provided information and updates about government announcements and how the guild was helping them.
Matt was honoured with a place on the MPG board, where he has been advocating support for people from disadvantaged backgrounds like his. He has since worked on campaigns including MPG's #KnowYourWorth, and supported organisations such as #TheWrd and We Are Punch.
For more information about the 1073LB and 1081, please get in touch with the AMS Neve team at info@ams-neve.com