MorningStar Studios broadens creative horizons with Genesys Black
MorningStar studios, a recording and production facility located in East Norriton, Pennsylvania, has chosen a Neve Genesys Black G32 console as the centrepiece of its main tracking room.
Designed and built by Grammy Award-winning producer & engineer Glenn Barratt along with producer/engineer Dave Schonauer, the latest 2-studio facility continues serving the greater Philadelphia music community as it has since 1979.
"We've worked with clients in nearly every genre: Americana, Gospel, Jazz, Rock, Pop, Dance, Celtic, Country, Hip-hop, Singer/Songwriter, Folk and everything in between. We've always worked with a hand-selected collection of very high-quality equipment, but the upgrade in sound that the Genesys Black has brought to the table is pronounced and undeniable" says Dave Schonauer. "The legendary Neve preamps, EQs, and summing, true analogue hybrid workflow with a "battlestation" style layout we were familiar with and built-in digital conversion that allowed us to easily augment our setup and keep our analogue I/O intact and DAW control… It's a real wow factor when clients see it, and an even bigger one when they hear it!"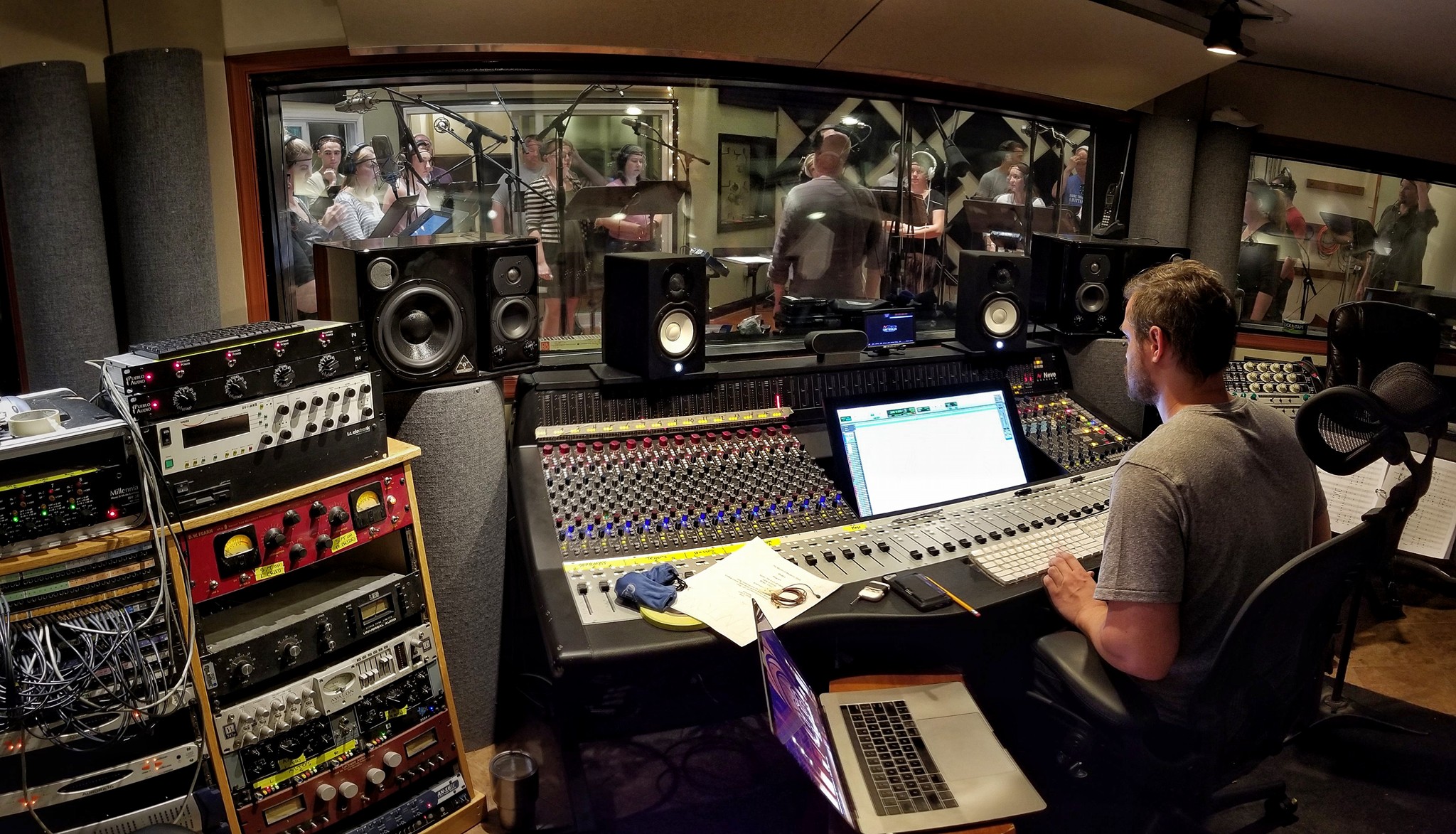 Having considered their options, the Genesys Black proved to fit the studio's needs perfectly. "The 1073 pre-amps have a 3D-like clarity, punch, and presence that delivers a really big, classic sound with any source whilst the 2 EQ styles give us plenty of sonic control and flexibility when tracking or mixing with instant recall.
The monitor section is versatile, comprehensive, and sounds fantastic and the conversion beats everything we've ever heard… Flipping between the board's internal mix output and a digital loopback from DAW is virtually indistinguishable. The summing is phenomenal. Headroom for days, amazingly defined low end, smooth creamy highs, and a spatial presence that is unmatched in the box. Clients can tell the difference immediately. It makes mixing effortless," explains Schonauer.
Every MorningStar studio team member is an accomplished musician, actively involved in writing, arranging and producing. The studios are fully equipped to handle both large (string sections, choirs, big bands) and small projects with excellence and efficiency. The diverse range of projects means flexibility and versatility are the highest priorities.
"The workflow is endlessly flexible and efficient, DAW integration and control is smooth, and the whole console is just a lot of fun to use no matter what we throw at it. It's hard to imagine a better fit for our needs. We're really very impressed.
For information about the Neve Genesys Black console, please get in touch with the AMS Neve team at info@ams-neve.com