Sphere's Neve 88R Undergoes Transformation
As Sphere prepares to celebrate its tenth birthday, Studio 1, which houses the Neve 88R, has undergone somewhat of a transformation. Studio Owner and Chief Engineer Francesco Cameli explains.
"The more time I spent working in Studio 1, the more I became increasingly frustrated with its layout. The equipment racks were so big that they effectively cut the room in half. So I got in touch with Munro Associates who built the room originally and redesigned the layout and colour scheme making sure we did not disturb the stunning acoustic properties of the room.
Studio one is a firm favourite with our clients and at its heart is our Neve 88R. After 10 years of serious use, it [the 88R] is still in cracking shape and continues to impress all that use it. A truly great console. Ours was in fact the first one to be commissioned in the UK and so still had the original computer running Encore. As part of the general upgrade to Sphere, I decided to ask AMS Neve to supply us with a new computer running Encore Plus.
The install was carried out by AMS Neve in one day and went seamlessly. The new software works a treat and has resolved all the little issues that were present in the last version.
To complement the desk upgrade we have also Installed Prism converters, a Clasp System to interface our Studer machines with ProTools and, augmented both our floating outboard and microphone collection."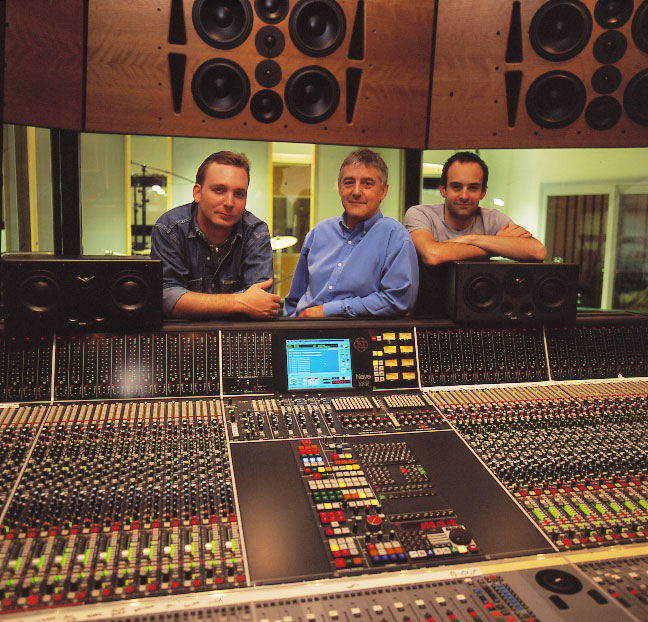 During the last decade Studio 1 has played host to the likes of Queen, Muse, Razorlight, Simple Minds, Andrew Lloyd Webber, Roger Waters, Unkle, The View, Scissor Sisters, Goldfrapp, The Ozric Tentacles and Garry Moore to name but a few.
So, whether it's a band or String section, Sphere's ultimate analogue console has a new lease of life and is ready to welcome clients for many years to come in what is possibly one of the busiest 88R rooms in the UK.
For information about the Neve 88RS console, please get in touch with the AMS Neve team at info@ams-neve.com