New Studio is sure to Produce the Sound of Success
A new recording studio is set to shake up the world of sound engineering when it opens its doors – because of a lifelong obsession with Neve. Studio owner and producer Greg Miner knows the sound of success when he hears it – and he says it all comes from Neve equipment.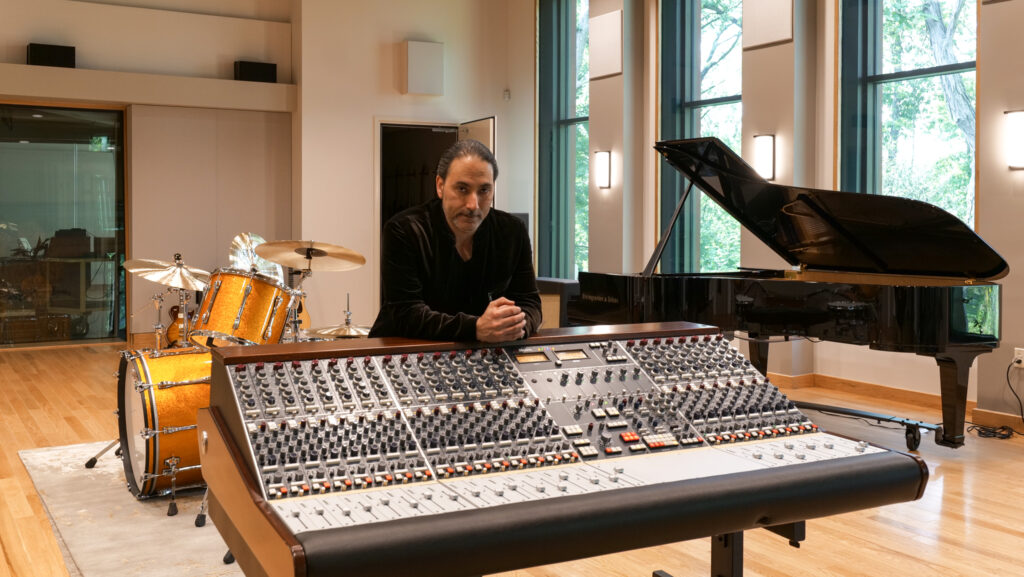 Philharmonic Studios is a full-service recording studio providing a five-star experience in a private, upscale setting in Vernon Hills, north of Chicago, Illinois. Built from the ground up to meet the highest technical standards, the brand-new multi-room facility sets new benchmarks in design and performance. It is set to become home to some of the biggest records in the world.
Highly experienced producer Greg has spent the last 30 years in the music industry and knows he can only get the best sound by using the best equipment.
"I use Neve equipment because it's the best. Simple.
"I've used all sorts of gear over the years, and time and time again, I always turn to Neve because it is the pinnacle of audio equipment. When it came time to build my own studio, I knew I had to have Neve products. I can't recommend them highly enough, not just to professionals like myself but also to budding home recordists."
Philharmonic Studios has a wide variety of Neve equipment, including BCM10/2 MK II, 24 Channels of 1084, 1073, and 1081 Classic modules and 1081R racks. They also have a 1073OPX and a 33609/N Compressor in the 7,000 sq ft facility, which is set in untouched woodland so recording artists can concentrate fully on the music without distraction.
The studio is the result of three-and-a-half years of work for Greg and his team, and their first round of testing sessions went perfectly. Part of the success that Greg knows his studio will achieve is down to the recording and mixing equipment because he has collected the best products to create the best sounds.
Greg said: "I've always had a soft spot for Neve, and I think you can't do better.
"In the world of audio equipment, it's really peerless.
"I first encountered Neve products almost thirty years ago as an intern at a studio downtown. Neve had an office next down the street and the facility had a VR console and various outboard units. I was always captivated by the look and sound of Neve equipment and was thrilled to buy my first pair of 1081 modules not long after, which I still own to this day. Since then, almost everything I record passes through Neve products."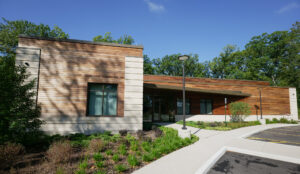 Initially, Philharmonic Studios will concentrate heavily on jazz and big band recordings, but the facility is designed to record any sound, from rock to pop.
He added: "The BCM appeals to the purist in me. It is the ultimate front end for digital recording and has the facilities required for modern session workflows.
"You can really feel the quality and attention to detail in this console, and depending on the desired result, is capable of producing a pristine performance to harmonic richness. And for those who dare, the BCM to 1/2" 2 track is the ultimate in immediacy and excitement.
"Neve equipment is integral to our experience with music over the last number of decades.
"It has been on so many recordings, it's impossible to imagine where we would be without it.
"When you make a recording on a Neve console, you know you're connected to the greats."
Based out of their facility in Burnley, Lancs., Neve build and ship consoles to studios worldwide. The audio and recording equipment company is a stalwart in the music industry. Its analogue and digital consoles are used for all sound recording, including the scores for Oscar-winning movies and Grammy-winning albums.
Greg said: "The 1073/1084 are really my desert island preamplifiers.
"It's in the DNA of nearly all recorded music over the decades, and it's easy to hear why.
"The 1081 is my go-to when greater equalizer options are required and is great on stereo guitars and subgroups of all kinds. The 1081R—especially the AIR modules—are fantastic on classical music sessions and are even quiet enough to pair with ribbon mics.
"And the 33609/N continues the long history of this great compressor and may be the best iteration yet, truly excellent on acoustic guitars, piano and mix buss duties.
"I would be remiss in not mentioning how much I love the 1073OPX. With its stellar mic pre, conversion and scalability, this unit is ideal for location and live sound recording."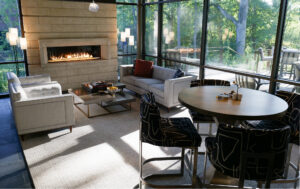 Philharmonic Studios is set to open in October, and Greg and his team reckon their sound will soon be heard around the world.
He added: "An artist can book out the entire facility and have numerous things going on simultaneously.
"We've tried to outfit this facility to be as flexible as possible to as many clients as possible. We're focused not only on performance but also on the client services aspect of things.
"We have a wonderful environment, a peaceful wooded area with natural sunlight, and we've got a nice porch, out on the back patio, where people can congregate and unwind. You can never underestimate how important that is to this business model.
"We need the client services aspect. We need the performance aspect. We need the technical aspect. And if we can hit it on all three fronts, hopefully, we'll do well."
For more information about Neve products, please get in touch with the AMS Neve team at info@ams-neve.com